Natural Deodorant Options from Tom's of Maine
This post brought to you by Tom's of Maine. The content and opinions expressed below are that of Daily Mom.
---
Staying fresh in the heat of the summer (or a good workout) is not always easy. While you can easily drive to your local drug store and find a deodorant that keeps you fresh, the associated risks of your daily application can transform your standard stick of deodorant into a ticking time bomb. Take time to assess the ingredients in your current deodorant, or even your child's deodorant, to be sure it is in line with your health goals. Perhaps it is time for a healthier option with a natural deodorant. Read on for deodorant ingredient information that will help you make a balanced and well-informed decision.
But, why?
With so many deodorant options out there, why the need for natural deodorants? Why even more options? Well, humans are complex. That is the short story. The long story is, we are all different, so is our body chemistry, and so is the level of our need for products to help us stay odor free when the heat peaks. Beauty and hygiene products are key for keeping our confidence up and making great first impressions. The last thing you want to leave behind is a lingering stench. You certainly don't want to make a first impression of green haze emanating from your armpits. That said, caring for your body and your hygienic needs should not be at the cost of your health. Any product you apply to your skin sits on top of your body's largest organ – your skin. If you run the risk of sweating a product off your skin, you also run a risk of absorbing the harmful ingredients within that product into your skin.
If you, like us, are not thrilled about any of that, and even less thrilled about what we might be introducing to our children's bodies when we hand them a tube of deodorant, have no fear. There are other healthier options! Over the past several years, many great companies have jumped in to provide better products. Some, like Tom's of Maine, even offer a completely natural deodorant – free of all the garbage. They steer clear of the chemicals and use natural botanical ingredients to make sure you keep your hot bod healthy too. Tom's of Maine won us over with options for lots of great scents and coverage for every need.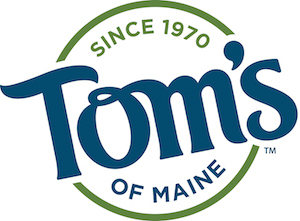 Scent
With so many very different, yet, classic scents, Tom's of Maine keeps it safe while easy on the nose. These kinds of options help us find a formulation that works for us and a scent that works well with body chemistry:
Unscented
Wild Lavender
Fresh Apricot
Refreshing Lemongrass
Soothing Calendula
Beautiful Earth
Maine Woodspice
Honeysuckle Rose
Natural Powder
Coverage
We all have different needs. Perhaps you are a light sweater and have no need for antiperspirant. Perhaps you are very active and need more coverage. Tom's of Maine has a product for you now matter your need! This variety makes light work of finding just the right smell and coverage. Find one that works for you:
Men's Long Lasting Wide Stick
Naturally Dry Antiperspirant
Original Care Deodorant
Long Lasting Deodorant Roll-On
Natural Confidence Deodorant Crystal Roll-On
The buzz on botanicals
So how do botanicals cure the funk? Tom's of Maine uses botanicals and natural ingredients to fight odor, and trap odor. They even go further to offer recyclable packaging. On top of that, they do not test on animals and do not even use animal ingredients. So what keeps you from stink? Hops – they are not just for beer. The "bitter principles" that help hops to preserve beer also fights odor with its own microbial powers! Hops stops bacteria growth by causing leakage in the bacterial cell membrane, which keeps bacteria from serving its normal function, and prevents odor. It is just that simple – and natural.

Tom's of Maine also includes so many other great botanicals. These ingredients provide a great feel and smell but are naturally derived so they are healthier too. With nothing to hide, they have prepared a list of ingredients, with a purpose and an origin. Our favorites are the ingredients with added health benefits like the soothing properties of aloe and moisturizing properties of sunflower. Access the entire list here.
Tips for using natural products
Like most big changes, there is an adjustment period. It takes around three to seven days to adjust to a different means of odor control. As previously mentioned, because each person's body chemistry is a little different, you might also like different scents – or even to go completely without a scent. Regardless, you must find a product you really like. Timing is also an important issue, so find a frequency that works well with you for deodorant application. Deodorants with natural ingredients have gone through multiple iterations of technology and generations of trial and error. Because of the bandwidth of research and dedication to these natural products, there are some really great ones out there. Find one to help you safely and naturally feel confident!
---
Photo credit: That Basic Chic
Tags: all natural deodorant, all-natural deodorant recipe, aluminum in antiperspirant, chemical poisoning, chemicals in deodorant, parabens, parabens in deodorant, phthalates in antiperspirant, phthalates in deodorant, phthalates in fragrance, propylene glycol in antiperspirant, propylene glycol in deodorant, triclosan, triclosan in antiperspirant, triclosan in deodorant
Trackback from your site.