Father's Day is right around the corner, and if you still aren't sure what you should get for the dad in your life we have some of our favorite picks for the perfect Father's Day gifts this year. Dads mean the world to us and they play such an important part in our lives and our children's lives. Honor them this Father's Day by getting them a gift that is meaningful and that they will love. And try not to hold the fact that we are getting out of quarantine for this holiday and that we were stuck at home during Mother's Day against them.
Our Editor's Picks for the Perfect Father's Day Gifts
Short on space and missing the gym? The dad in your life will love this new home gym from FitFighter because it has everything they need to get a full-body workout done without taking up too much space. The unique and innovative tool comes in weights of 10, 15, and 20 lbs providing dad with dumbbell, kettlebell, sandbag, medicine ball, and sledge in a single tool. The Steelhoses are made to function just like weight but have a variety of uses.
The free FitFighter iOS app will help him get strong and healthy at home. He can work on his strength, agility, and power by using different resistance options. There are hundreds of different exercises he can do with the FitFighter Home Gym Set including cross-crawl, shoulder, and Climb Circuit movements. He can even turn the hoses into a resistance tool by using the brass grommets with carabiners on a cable column or resistance band. There are so many different strength workouts he can do at home, and with the FitFighter Home Gym Set, he will feel like he's actually at the gym without all the bulky equipment.
SHOP:
Fit Fighter Home Gym Set
EXPLORE AND CONNECT:
FitFighter | Facebook | Instagram | Youtube
Has your dad been working from home the past couple of months? A comfortable office chair can make all the difference in his productivity. The NOUHAUS Posture Ergonomic Office Chair is a great Father's Day gift for the dads that have been working hard from home or who just need a little bit extra style added to the home office. This is no ordinary office chair, though. The NOUHAUS Posture Ergonomic Office Chair has a stylish mid-century modern design that is not only sleek and stylish but is also super comfortable to sit in for long periods of time.
The NOUHAUS Posture Ergonomic Office Chair has FlipAdjust armrests to create an armless chair when you need it or to more easily allow your little "coworkers" to climb up into your lap. The Click5 Lumbar Support system gives 5 degrees of back comfort that help support your back as you sit. With the TiltRock, you can have a gentle rocking sensation that moves back and forth, giving an easy way for you to get out of the chair as well as stay comfortable while sitting. The NOUHAUS Posture Ergonomic Office Chair is a great gift for a dad who has been working especially hard this year.
SHOP:
NOUHAUS Posture Ergonomic Office Chair
EXPLORE AND CONNECT:
NOUHAUS | Facebook | Instagram | Twitter | Youtube | Pinterest
If you have a stylish dad in your life, then some new footwear for the summer season might be at the top of your list. These shoes by NISOLO are great for the fashion-forward dad who is looking at crushing some summer plans with the family for casual resorts or for upscale dinners with mom. The Huarache Sandal features interwoven strips of nubuck leather and is the perfect warm-weather sandal to have on hand for places with dress codes or for dressier events. They are a throwback to pre-Columbian Mexican fashion and a favorite amongst stylish dads.
The Alejandro Slip-On is a great option for casual wear around town. It is handcrafted with sustainably sourced leather and manufactured in Leon, Mexico. The comfortable footbed makes it easy to wear all day long, too. The Travel Derby is a suede leather shoe that has an extra lightweight sole so it is perfect for travel or long days on their feet. It can be worn into the office or while on a business trip as it takes up little to no room. It is handcrafted in Peru, and all three options are a great gift for Father's Day this year.
SHOP:
Huarache Sandal | Alejandro Slip-On | Travel Derby
EXPLORE AND CONNECT:
NISOLO | Facebook | Instagram | Twitter | Pinterest
Create the perfect atmosphere for dad this Father's Day with natural diffusers with amazing scents that dad will love from Hyascent. California Chill has notes of Indian Rose, Green Mint, Cannabis Bud, and Sandalwood to create a Bohemian scent that is perfect for getting in the mood for summer. It is great for the back porch, outside with a summer cocktail, or indoors when remembering days lounging in the sun.
Dad will love Bourbon Joy, too. The sophisticated diffuser is perfect for his home office and has notes of Zesty Mandarin, Bourbon Vanilla, and Cedarwood. It is a great diffuser to also have by his home bar or for when the guys come over for poker night. Both are great Father's Day gifts for the man who lives by scent.
SHOP:
California Chill | Bourbon Joy
EXPLORE AND CONNECT:
Hyascent
2020 has been a year but one that many of us have found to be helpful in renewing ourselves and diving deeper into our own minds and bodies than we ever have before. If a dad in your life is on the path to discovery or is interested in taking the opportunity to do this, then a set of journals from Habit Nest might be the perfect Father's Day gift this year.
The Full Morning Sidekick Journals is a series of 4 journals that takes you week by week to discover new things about yourself and to test your mind, body, and spirit. Each day you will be provided with different tasks, goals, and challenges to re-discover, re-evaluate, and re-align your life's mission. The four journals set takes you through an entire year- 366 days- giving you plenty of time to explore your self-growth. You can add the Nutrition Sidekick Journal which will help him set his health goals, learn about his eating habits, and gain control of his nutrition. Put dad on the path to self-awareness this year with these journals from Habit Nest.
Habit Nest is also offering digital fitness journals at up to 100% off due to COVID-19 and local gyms being closed in many areas. This is a "pay as you can" option so those who love fitness or are taking this time to start a new fitness routine can do so without financial strain. There is a no equipment and a dumbells version.
SHOP:
Full Morning Sidekick Journals | Nutrition Sidekick Journal
EXPLORE AND CONNECT:
Habit Nest
The leading expert in natural hair care, Monat, has a line just for men and it makes the perfect Father's Day gift. Their BLACK System is the first line by MONAT made specifically for men but it is still made with all the same natural ingredients and is completely vegan like their other lines. Their natural hair care products have made waves in the beauty community and they are continually expanding their lines to meet the needs of the entire family.
The BLACK System takes care of dad's hair and his face. It has a two-in-one shampoo and conditioner to make his shower easier and faster. The Cream Shave helps his razor run smoothly over his face while preventing nicks and cuts, leaving him with soft, smooth skin. He can help maintain that softness with the After Shave Cream and finish off his daily look with the Groom Styling Clay. This is a great gift for Father's Day to give dad the all-around hair and skin care that he needs.
SHOP:
BLACK System
EXPLORE AND CONNECT:
MONAT Global | Facebook | Instagram | Twitter | Youtube | Pinterest
If dad's wardrobe needs a little refresher, then some tees and shorts from Royal Robbins is an excellent idea for the perfect Father's Day gift. Their line of comfortable casual wear is perfect for the adventurer in your family. Made from sustainable fabrics, these durable, comfortable, soft, and stretchy clothing is a great gift for the dads who love to be active and out in nature. The Travel Graphic Tee brings you right into the woods while the Mountain Henley is a great option for a casual day in town or a date night. The Travel Short Sleeve, Hempline Short Sleeve, and the Eco-Long Sleeve are comfortable button-ups that are a wonderful option for everyday wear.
You can complete dad's wardrobe with a couple of pairs of comfortable and roomy shorts. The Rockwood Shorts are made from a breathable mesh that is comfortable to wear in hot weather without being too stuffy. The Active Traveler Short is made from a stretched nylon that is quick-drying and breathable, and won't stick to his skin even when he's super active. Both are great options for hiking, biking, or a day at the beach or even a date night or day spent running errands.
SHOP:
Travel Graphic Tee | Mountain Henley | Travel Short Sleeve | Hempline Short Sleeve | Eco-Long Sleeve | Rockwood Shorts | Active Traveler Short
EXPLORE AND CONNECT:
Royal Robbins | Facebook | Instagram | Pinterest
Plants for Father's Day? With these carnivorous plants, yes! These awesome plants lure insects into their traps which make it a super cool gift for dad this Father's Day. There are two different options from Bloomscape that are great options for dad which will go down as one of the coolest and most unique gifts they will get this year. The first option is the Carnivorous Collection. This collection comes with three small and unique carnivorous plants in small terracotta pots: the Venus Flytrap, Trumpet Pitcher Judith Hindle, and Trumpet Pitcher Venosa Red.
The second option for Father's Day is a larger plant. The Nepenthes Pitcher Plant is a medium-sized carnivorous plant that uses pitchers to catch prey, like insects. Both of these plant options will make for a super cool and fun Father's Day gift this year!
EXPLORE AND CONNECT:
Bloomscape | Facebook | Instagram | Twitter | Pinterest
There is no better gift than a good night's sleep. And with sustainably sourced, almost zero-waste produced, eucalyptus sheets from Sheets Giggles, the dad in your life will sleep comfortably in soft, cool sheets. These sheets are made from 100% Eucalyptus Lyocell made from eucalyptus trees renewably grown on sustainably managed, responsibly governed farms that don't deplete natural eucalyptus forests. They use 96% less water and 30% less energy than cotton to be produced and contain zero pesticides or insecticides.
Eucalyptus sheets from Sheets Giggles are cool to the touch and moisture-wicking, meaning that they are super comfortable for even the warmest of sleepers. These comfortable sheets will make sleep so much better for the dad in your life, and if you're getting them for your spouse then that means you will sleep better, too- it's a win-win!
SHOP:
Eucalyptus Sheets
EXPLORE AND CONNECT:
Sheets Giggles | Facebook | Instagram | Twitter | Youtube
Nothing is worse than having cables and chargers and wires strewn all over the house. This wireless charger from Nomad is a great Father's Day gift for the dad who likes to keep the house neat and tidy without all the wires going everywhere. He can simply place his phone, watch, or other devices right on top of the charger and get powered up in no time. The Nomad Wireless Charging Station can charge up to 5 devices at a time including an Apple Watch.
He can make his devices go even further with the Universal USB Kevlar Cable. This cable has three different prongs so you can attach several devices to one cable for full charge or power. It has Micro USB, USB-C, and Lightning connectors for all your different devices and has a braided Kevlar shell so he knows it is durable and tough, and won't get torn up easily like factory-made cables.
SHOP:
Wireless Charging Station | Universal USB Kevlar Cable
EXPLORE AND CONNECT:
Nomad | Facebook | Instagram | Twitter
"Roger" "10-4" "Copy"– We can probably all hear our own dads or our spouses saying this common vernacular as if they are on the next episode of Cops. With these X-Talker Two-Way Radios from Midland, they can actually take their cop-talk and apply it to real life. These walkie-talkies are great you live on a large piece of property that might require walkie-talkies for communication, for avid hunters, or for those who find themselves needing constant communication in places that don't have great cell phone service.
These radios work for miles and miles- 38 miles to be exact- giving you and your family the ability to communicate even over long distances. It also has the NOAA Weather Scan which will automatically scan through 10 available weather band channels and locks onto the strongest weather channel to alert you of severe weather updates. NOAA Weather Alert will sound an alarm indicating that there is a risk of severe weather in his area.
If he needs a little more protection from the elements, you might want to consider getting him the E+Ready Emergency Kit which comes with two two-way radios and an emergency lantern. The two-way radios have a range of up to 26 miles, and the lantern emits a 500-lumen output with high and low lighting modes, and a lifetime CREE LED bulb. It has a shatter-resistant lens and impact-resistant construction. It is a great gift for those who love disaster prepping or those dads who enjoy spending days in the great outdoors hunting, camping, or hiking.
SHOP:
X-Talker Two-Way Radios | E+Ready Emergency Kit
EXPLORE AND CONNECT:
Midland | Facebook | Instagram | Twitter | Youtube
Eating for your body type has become increasingly popular for many people, especially as science continues to show us that eating particular foods may be detrimental to our health and wellness. Gene Food uses a person's DNA to see what types of foods they may be sensitive to as well as creates a distinct nutritional plan to help you target the foods you should be eating, avoid the foods you shouldn't be eating, and eating the right amounts of nutrients that works best for your body.
Gene Food takes a person's DNA and examines the different genomes to determine which foods are right for that person. They then take that information and create a nutritional plan that is specifically tailored to your genetic makeup, providing you with the nutritional plan that is best for you and your body. Dad will love knowing what can keep him healthy and strong for many years to come with Gene Food.
SHOP:
Gene Food
EXPLORE AND CONNECT:
Gene Food
Looking to spice up dad's summer beachwear? These men's swim trunks from Kenny Flowers are cool, comfortable, and on-trend. The best part? You can grab a matching swimsuit for yourself and be #couplegoals. The Fronds with Benefits Swim Trunks are mid-length trunks that are made from a super-soft polyester blend that makes moving and relaxing so much more comfortable. There's is a comfortable mesh liner to hold everything in place, and it has two deep side pockets and a lined inside pocket to keep everything he needs at hand.
We love that the girls can get in on it, too. There is a matching line for women including a one-piece or a sporty top and hipster bottom bikini set. You will be the talk of the beach, or your neighborhood community pool, with this comfortable set from Kenny Flowers.
SHOP:
Men's Swim Trunks | Women's Hipster Bikini Bottoms | Women's Sporty Bikini Top
EXPLORE AND CONNECT:
Kenny Flowers | Facebook | Instagram | Twitter | Pinterest
Do you have a dad influencer on your hands? Or one that has found himself working from home a lot more due to COVID-19? A Pictar Webinar Kit is a great Father's Day gift for those who need the flexibility to create videos, tutorials or have frequent teleconferences for work. It comes with a Pictar Smart Wide Angle Lens that easily attaches to his phone to give clear, crisp, and high-quality video recording and streaming. It also has the Pictar Smart Light which provides bright, white light that gives a natural look to any video streaming.
The Pictar Webinar Kit also comes with the Splat 3-in-1 Flexible Hold Tripod which easily holds your phone while giving you the flexibility to stand it up anywhere or attach it to pretty much anything. With this Webinar Kit, dad can easily stream videos, recordings, or tutorials with easily and without expensive and bulky equipment.
SHOP:
Pictar Webinar Kit
EXPLORE AND CONNECT:
Pictar World | Facebook | Instagram | Twitter | Youtube | Pinterest
Does dad's wardrobe need a little updating this summer? This high-quality wrinkle-free long-sleeve dress shirt from Buttercloth will be the softest, most comfortable dress shirt he has ever worn. It will quickly become a favorite and a staple in his wardrobe.
The Cloud Cover white dress shirt is made with Buttercloth's signature soft fabric, which is made with 100% natural and sustainable cotton. It has a 6-way stretch that makes it super easy and comfortable to move and the breathable fabric will keep him warm in the winter and cool in the coming summer months. It is a great everyday shirt that can be worn to the office, on a date, or even for a casual day around town.
SHOP:
Cloud Cover
EXPLORE AND CONNECT:
Buttercloth | Facebook | Instagram | Twitter | Youtube
It's more important than ever to make sure dad is connected with those in the outside world, especially since many of us cannot be together this Father's Day. You can be sure dad stays charged up and ready to go for any FaceTime calls or Zoom meetings with charging stations from Accell. If dad has lots of devices and pieces of technology to keep plugged in, the Accell Power Station and Wireless Charger is a great gift. It has a wireless charging pad for his cell phone as well as 6 electrical outlets and two additional USB ports. This is great for a home office.
Another great option to charge all of dad's devices is the Accell Power Wireless Charge Pad. With this wireless and connected charger, he can charge up to 5 different devices including iPads, phones, and Android devices. This is a great gift for the dad who loves to stay organized and needs to stay connected to family.
SHOP:
Power Station and Wireless Charger | Wireless Charge Pad
EXPLORE AND CONNECT:
Accell Power | Facebook | Youtube
No family Father's Day is complete without dad bringing along hot dogs, burgers, and beer for his favorite barbecue. And now he can keep all his favorite foods and drinks cold for hours on end with the Igloo IMX 24 QT Cooler has injection-molded construction to keep its contents cold even when the weather outside is extremely hot. The UV inhibitors and the marine grade rubberized latches make sure that everything is contained and chilled all day long (and sometimes until the next day).
The Igloo IMX 24 QT Cooler also has a bottle opener, can holders, a fish ruler, drain plug, and a lockable lid- basically everything dad needs for his next barbecue or camping trip.
SHOP:
Igloo IMX 24 QT Cooler
EXPLORE AND CONNECT:
Igloo | Facebook | Instagram | Twitter | Youtube
CBD oil has become increasingly popular in the past few years. If a dad in your life is interested in trying it or is an avid user, he will love the collection of CBD oil products from Veritas Farms. Their Full Spectrum CBD Tincture comes in a variety of strength from 250 mg up to 2000 mg. They also have a variety of flavors including Citrus, Peppermint, Watermelon, Strawberry, and Unflavored. If they prefer a little bit of a sweet treat instead, you can get them the CBD Gummies. They come in either 5mg or 7.5mg per gummy.
You can also opt for the CBD Capsules. They come in either 10 mg or 25 mg, and they are an easy way to get his daily dose of CBD along with his other multivitamins. You can create your own gift basket of items from Veritas Farms for the perfect Father's Day gift.
SHOP:
Full Spectrum CBD Tincture | CBD Gummies | CBD Capsules
EXPLORE AND CONNECT:
Veritas Farms | Facebook | Instagram | Twitter | Youtube
Dad's overall look is important, and having shaving and beard products that take care of his skin is of utmost importance. Pacific Shaving Company has innovative and effective shaving products that are made with natural ingredients and do not contain any sulfates or parabens. Every single product in their line of shaving care and beard care is also vegan.
Pacific Shaving Company has several different product lines to meet all of dad's facial hair needs. They have shaving cream, after-shave balm, and shave oil that come in natural, caffientated, or bamboo. They also have a Nick Stick to prevent bleeding from knicks as well as razor systems to get the closest shave ever. Beard care is simple with their 3-in-1 and natural beard care systems. No matter what look dad is going for, Pacific Shaving Company can help get him there.
SHOP:
Pacific Shaving Company
EXPLORE AND CONNECT:
Pacific Shaving Company | Facebook | Instagram | Youtube
If you have a dad in your life that loves a warm cup of tea throughout the day, then an assortment of flavored teas from JAF Tea is a great gift idea. JAF TEA offers gift boxes of 24 different flavored teas that dad can try to find his new favorite flavor. All JAF TEAs teas are carefully selected and hand picked. The teas are always fresh as they are packed within just a few days of harvesting. There are several different assortment boxes to chose from as the perfect Father's Day gift including Pure Teas and Infusion, Pure Black and Flavored Tea Collection, Pure Fruits Collection, and the Pure Green Tea Collection. This Father's Day, get dad the gift of a relaxing cup of tea in new bold, fresh, and delicious teas from JAF TEA.
SHOP:
Gift Set
EXPLORE AND CONNECT:
JAF Tea
World travelers love to mark their destinations and take note of their journeys and travels. This Father's Day, get the dad in your life a special way to mark his world travels with a mug that they can actually mark on to note every place they have visited. Trouvaille Global has mugs for all different worldly destinations- the United States, Europe, and the entire globe.
Dad will love taking the time to mark down all his favorite destinations and reliving the memories from each trip. And every time he takes a sip of his morning coffee or tea, he will be reminded of all the different and special places he has been. It is a great way to memorialize all his world travels over the years.
SHOP:
World Destination Mugs
EXPLORE AND CONNECT:
Brand | Facebook | Instagram | Twitter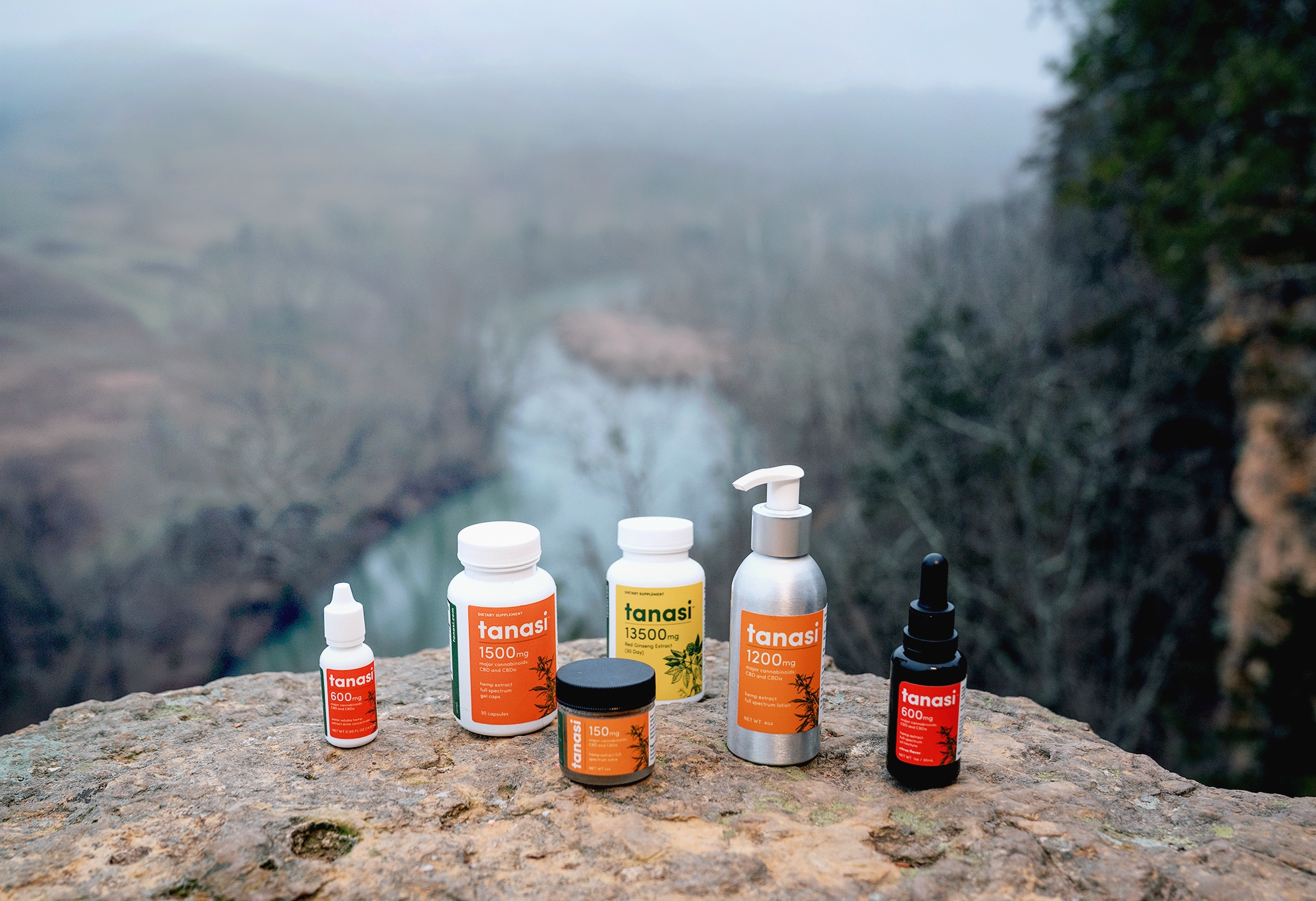 CBD is a great gift for Father's Day. This on-trend health and wellness supplement has a variety of uses and benefits including anti-inflammatory properties, muscle relief, help with anxiety, and much more. This Father's Day, give your dad the gift of a healthy body and spirit with tanasi CBD. tanasi CBD has several different products of full-spectrum CBD, but if dad is a new user then he could try a low dose CBD Tincture. He can take it straight from the bottle or add to his morning oatmeal or smoothie for an easy daily supplement.
He can also opt for the water-soluble CBD Hemp Extract which is easy to put in his favorite drink as it dissolves easily in water. It comes in 230mg to 1200mg strengths and it is unflavored so dad can add it to his morning coffee, tea, or smoothie to start the day off right.
SHOP:
CBD Tincture | Water-soluble CBD Hemp Extract
EXPLORE AND CONNECT:
tanasi CBD | Facebook | Instagram
A new way to get dad's body balanced is with this probiotic mist from Theo Sterling. It was specially designed with rare and unique probiotics that bring out the natural beauty of their skin targeting the amino acids, enzymes, proteins, and cellular components to create a refreshing and clarifying mist. Daily use of this mist will help clear skin and make it brighter. It is made with a rare blend of small-batch probiotics and is free from parabens, dyes, preservatives, fragrances, and oils. It is a great gift for the dad in your life who loves to take care of his skin in the cleanest way possible.
SHOP:
Probiotic Mist
EXPLORE AND CONNECT:
Theo Sterling | Facebook | Instagram | Twitter
[td_smart_list_end]
---
Father's Day is almost here. Get your dad something that is meaningful and that he will love with our top picks for Father's Day this year.
WANT TO READ MORE?
Check out this article on The Top 5 Apps for VideoConferencing in the New Norm.