Everyone knows that after Christmas sales is the best time to stock up on Holiday decorations for the next year. We went over Christmas sale offers from our favorite stores and would like to present you with the most beautiful, unique and affordable finds for Christmas Decor,  all up to 50% OFF!
Rather than filling your house with popular store decorations next year, we love the idea of slowly building a heirloom Christmas "stash," buying a quality piece or two every year, shopping sales and creating a true quality Christmas in your home. We hope that these items, all of which are of the highest quality and on hugely on sale, will help you achieve that perfect Holiday feel. We're featuring items from every style and design imaginable, so that everyone can score the perfect Christmas find.
GARNET HILL
Garnet Hill has a whimsical holiday collection that is sure to cheer up any Grinch, and spice up any home decor by adding holiday cheer. We absolutely love the bright colors and fun patterns that Garnet Hill is so famous for.
Table Top Decor
Take these holiday trees for example. This pom-pom'ed trio works on any table or mantle and will stand out as a unique item in your decor, adorned with beads and bouncing on a springy base.
Christmas Stockings
Bring the bright colors of out, with the quality Hable Monogrammable  Stocking Collection that will last you through the years. Made of quality Hable construction, these stockings are large and sturdy enough to stuff them with adorable stocking stuffers (for stocking stuffer ideas, read our guide). Priced at only $19 (sale price), these stocking are a perfect balance of affordable quality and unique whimsical design!
Note: Unfortunately, at the time of publishing the trees and the stockings  are sold out for this season ( will be back next year). As an alternative, please check out the Striped Holiday Stockings and Printed Canvas Stockings.
 Poufy Throw
We are in love with this fun throw, perfect for kids and adults alike. Christmoose throw adds warmth and fun to the chilly winter evenings. Reds on white make it feel very festive and classically whimsical, which goes with any decor or personality. This throw is warm, yet light; soft 230 thread count cotton and solid diamond stitching make it perfect for every day winter use.
Holiday Doormat
Pull out that special Christmas Doormat that you only use for a few weeks each year! Wait! You don't have one or it's been destroyed after a season of use? No worries, rugged Garnet Hill doormats are the perfect addition to you holiday decor for only $14. This doormat will, no doubt, hold up to heavy use during the holidays, so that party of 30 you're holding this Christmas season will not leave its mark on this doormat. 100% biodegradable, 1 inch thick and super affordable in winter and summer designs ( new designs each season), we are absolutely in love with Garnet Hill Doormat Collection. Or try these wool holiday rugs for your home.
Santa Decor
Introduce a life mini-version of Santa as your under-the-tree guest for the kids. A felt bearded and plump Santa Claus is perfect to sit and watch over the family, making sure everyone is nice and only rarely naughty. It will be a treat for the toddler crowd to have Santa they can say "hi!" to every morning sitting under their Christmas Tree. Buy two, add funny elfs or start a Santa collection with this Santa Trio.
Advent Calendars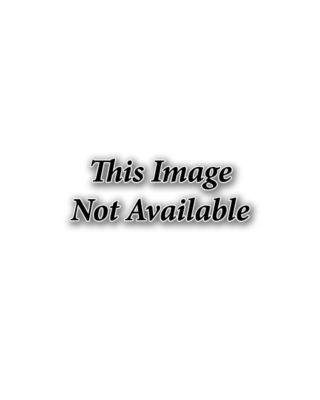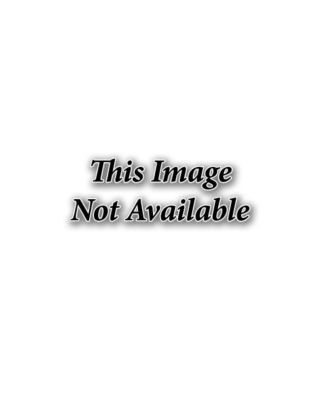 We are in love with these advent calendars. Hang the mittens over your child's bed and hide little treats and messages inside.
12 Days of Christmas Trays is a fun and unique idea and would make a great gift for only $24. Use them as coasters, place settings or under candles.
GRANDIN ROAD
 Top Left to Right
1. Wine Bottle Jewelry
A touch of Christmas to the wine bottles with bottle jewelry is a perfect way to serve them to your holiday guests. At $12 a piece, they are wonderfully affordable and unique.
2. Holiday Bird Feeder
Don't you love these Holiday hat bird feeders? We certainly do! What a great decor item that will surely surprise and delight your guests.
3. Shooting Star Display
If you're looking to standout among beautifully decorated houses this winter, opt for the shooting star display that will be one of a kind in your neighborhood. That is unless your neighbors also shop at Grandin Road.
4. Chair Swags
Dress up your chairs with hanging pine cones attached with a red ribbon. A set of 4 at Grandin Road will cost you only $39, but will add timeless appeal to your dining room table.
BALLARD DESIGN
Top Left to Right
1. Votives
Magical votives add instant sparkle to the table or mantel. A set of 6 is on sale for only $14.99 and is an affordable way to add fairy dust to your house for the winter.
2. Tree Skirt
Classy and festive, yet simple and understated, this perfect monogrammed quatrefoil linen skirt, in gold or silver, will fit any tree without overwhelming.
3. Stocking Holders
It's so hard to find cute stocking holders, so we are in love with these gift box ones from Ballard Designs. On sale for 19.99 they will bring JOY to any family.
4. London Ornaments
Who isn't fascinated by London? Bring a bit of Britain to the holiday this season with these special sparkly ornaments of the British iconic symbols: telephone booth, Big Ben, double decker bus and a black cab.
FRONTGATE
Top Left to Right
1.Heirloom Quality Ornaments
We love the idea of collecting gorgeous one of a kind ornaments to hang on the tree and add to every year. Frontgate has these beautiful affordable, yet unique handmade balls that can be treasured for generations to come.
 2. Tree Ribbon
Rich colors and fabrics of these Frontgate ribbons remind us of the opulence that surround holidays. Beads, gold, animal print, damask  are some of the gorgeous colors we love in the ribbons.
 3. Musical Bears
We've been eyeing these adorable polar bears for years now and finally they are on sale. For $89 (down from $159), you can enjoy this couple play 24 different Christmas songs , responding and listening to your commands.
4. Christmas Song Conductor
Another musical item that caught our attention is a Christmas Light Conductor Elf who directs your existing Christmas tree lights to twinkle to music.  Just say "Hello Mr Christmas!" and the Elf will prompt you to pick a song to play and direct the lights to.
IMPROVEMENTS CATALOG
Top Left to Right
1. Star Wars Lit Decor
Be the talk of the neighborhood with these fun and non-traditional outdoor decorations with a Star Wars theme.
2. Remote Control Light to Sound
Make your holiday lights "dance" to the music with this easy-to-use programmer. Simply plug your indoor or outdoor lights into the Remote Control Lights and Sounds of Christmas control box (it has 3 outlets), then use the remote to program your show.
3. Gift Box Decoration
Skip those cheap looking gift boxes next year and show off your new stylized  boxed with large sculpted bows with a timer and battery operated.
4.Light Flurry Projector
Enjoy a white Christmas even if you live in a tropical climate! This Light Flurry Projector accents the front of your home with glistening faux snow flurries — but there's nothing extra to shovel. The rotating mirrored ball reflects the light from the LED spotlight to create the effect of snow falling on your home's exterior.
Top Left to Right
1. Skates Wreath
A delightful alternative to the traditional wreath, this Pre-Lit Decorated Ice Skates are a charming way to greet holiday guests. This Christmas decoration is designed of resin to look like real ice skates, with red-and-white striped shoelaces.
2. Holiday Sled
Add traditional holiday charm to your home with the Lighted Holiday Sled. This festive replica of an old-fashioned sled is adorned with a lighted holiday garland. Made of wood-look fabric and metal, the Lighted Holiday Sled includes an easel back with stakes for displaying in the yard, or you can prop it against a wall.
3. Pre-lit Trees
Make your home's entryway shine invitingly with a set of 2 lighted porch trees. Not only are the realistic branches wrapped with clear mini lights, but lights also shine through the translucent panels of the glitter-gold base for an elegant prism effect.  From $30 to $50 for a set, these trees are gorgeous and affordable.
4. Santa Bag
Maybe not quite as big as Santa's own bag, these versions are still generously sized, perfect for carting gifts to a holiday party. Or use one of these Santa bags to create a charming display by your Christmas tree
Hope you enjoying browsing through our finds and can make your next Christmas even more special with some of the purchases!