The holidays can be overwhelming. Between the shopping, the guests, the weather, and the global pandemic this year, sometimes the last few months of the year come together to form an exhausting, no-end-in-sight season of smiles and matching outfits. Cooking with children is the farthest thing from our minds, but it shouldn't be.
What if we re-evaluated the importance of shopping, matching pajamas, and perfect pastries for parties? What if we focus this year around the things we have been reminded to treasure? If 2020 has taught us anything, it's that we can't control everything and that we should stop and smell the roses. We know that spending time with those we love creates memories that last a lifetime.
With the food and scents of the holidays upon us, perhaps it's a good idea to invite the smaller members of our families into the kitchen and help us to create some of those memories. Perhaps our perspective can shift from perfection to fulfillment, and we can enjoy cooking with children in the kitchen. These hands-on memories during their formative years will be treasured for a lifetime, not to mention the skills they will acquire during these experiences will pay off in the long run.
The Benefits Of Cooking With Children
Cooking with children inspires confidence and independence performing life skills that are vital to the growth of a child, and when we invite them into these situations, we are showing that we trust their ability to learn and perform new tasks. Cooking with children inspires growth in their reading skills, fine motor development, exposure to scientific experiments, and math skills. While all of that can be measured, the bonding that will take place in the kitchen is immeasurable but the most important, by far.
If you are ready for the adventure of cooking with children, but aren't sure where to start, fear not. Like any new situation, preparation is key. Perhaps your child is not ready to take on the Thanksgiving turkey or Grandma's famous mashed potatoes quite yet. That is okay! Every chef's journey begins with a single scoop.
Here are 3 basic, yet must-have recipes you need if you are going to start cooking with children this year. Bon appétit!
When it comes to leftovers, the possibilities are endless. Since the spotlight isn't on the leftovers as a main course for a special holiday dinner, creating something delicious for the subsequent lunches and snacks is the perfect go-to recipe for cooking with children. Turkey salad can include other items that didn't disappear during dinner, such as chopped vegetables from the vegetable tray, dried fruit that would otherwise be used for baking, and all your favorite spices from your beloved holiday recipes.
Ambrosia Salad is a classic holiday treat, often found on the dessert table during holiday dinners or at least in the refrigerator as a quick treat in the weeks that follow. This fruity concoction doesn't have to look pretty or perfect, and it can include lots of different fruits. This is a great opportunity for you and the children to choose your favorite fruits, nuts, and juices to include in your recipe, and is truly something you can make unique and special.
If you know how to make bread, you already have half of the knowledge you will need to bake anything in the kitchen. This holiday season, try your hand at baking a loaf of bread! Cooking with children invites them into this special secret knowledge and acts as an incredible building block for several different skills and lessons.
Baking with yeast requires a knowledge of math (How much yeast should we use? How long must this loaf rise?), adding skills for the recipe, fine motor skills (flour can be heavy!) and patience! While baking the perfect loaf of bread takes time and patience, this time is simply another benefit of cooking with children and that benefit is truly the gift of bonding.
---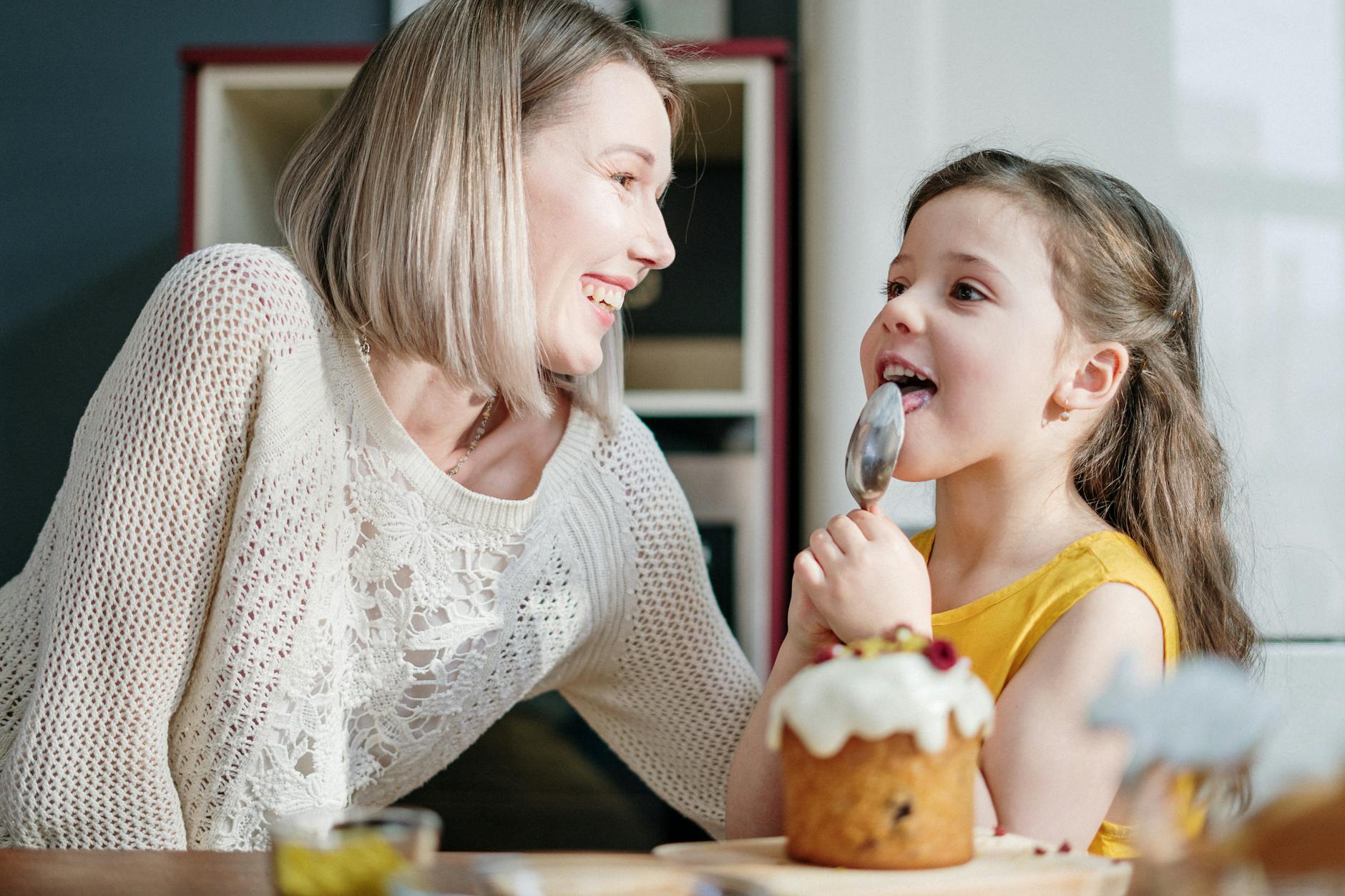 ---
Cooking with children can be messy, and it can require a bit more patience than we typically have on hand, especially during the holiday season. However, the benefits of cooking with children, especially in a season where memories tend to make a longer-lasting impression, far outweigh any frustrations or scheduling conflicts that may get in the way.
This year, put aside the planner and preconceived notions of the perfectly planned dinner, and start cooking with children. Create messy, fun, and priceless memories in the best room in the house: the kitchen!
WANT TO READ MORE?
Check out this article on 5 Sensory Activities for Toddlers and Their Importance.