Men love their gadgets and are always looking for the newest high tech equipment to buy. If you're looking for tech gifts for men this holiday season, it can be a daunting task! There are so many choices to pick from, and you want to make sure you get the right product. This gift guide will help you sort through all the options out there and get something truly innovative and unique for that special man in your life.
---
Tech Gifts For Men that are Totally Worth the Splurge
This lightweight, pocket-size projector is portable and compact. It's easy to take with you, set up, and operate. It comes with a tripod that has a fully functional 360-degree rotation and a firm stand. The mini-projector is perfect for home movies, parties, or camping entertainment in a relatively dark environment. The mini-projector gets you through a 1.5-2.5 hour movie on one charge. It connects to a laptop, TV, DVD, tablet, camera, Playstation, smartphone, and also supports full HD 1080P. These projectors make popular tech gifts for men!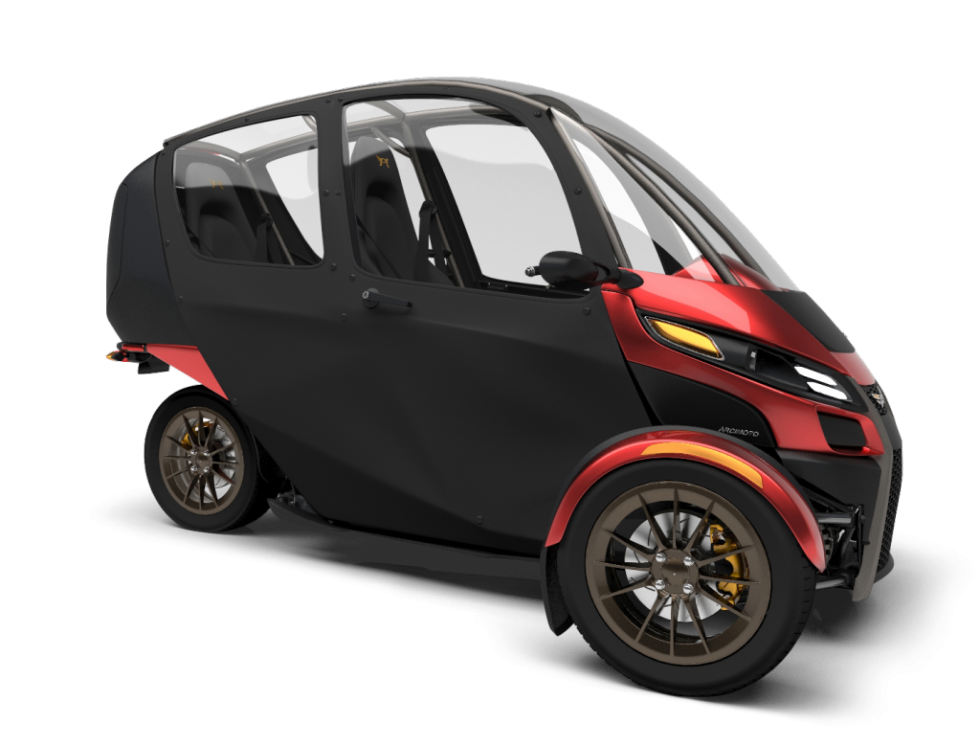 This pure electric fun utility vehicle is low maintenance and customizable. The 75-mph top speed offers instant torque and acceleration. The Archimoto has a 102-mile range in the city, 173.7 city MPGe, panoramic roof, removable doors, heated seats, and grips. Conveniently, it plugs into any standard 110v or 220v wall outlet. This is great for local city travel and one of the best tech gifts for men.
This popular MK-II PLUS by RELAXONCHAIR is a gorgeous, massage chair that makes great tech gifts for men. You can choose from one of four automatic massage programs to experience comfort and healing. The chair has smart body scanning, which allows anyone who uses the chair to have a personalized fit that enhances the overall massage experience. The three stages of zero gravity revitalize the blood circulation across your body, allowing for a refreshing recovery. Explore the different combinations of massages using the manual programs and have a unique massage that best suits your needs.
The Husqvarna's Automower is a whole new style of lawn care! This on the list of best tech gifts for men because it is an innovative lawnmower that cuts your grass by itself! The Automower has a built-in scheduler so you can enjoy the look of a well-kept lawn without all the hard work. This mower is a mulching mower that clips just a little grass at a time, frequently and fertilized naturally by tiny, mulched clippings. Now you can have the picture-perfect lawn without all the hard work.
The Macwheel Electric Mountain Bike has 27.5-inch wheels and a 16-inch large frame. The design is spacious and comfortable and your legs won't get tired anywhere near as fast, compared to a regular bike. This allows you to ride longer than ever before, as the electric system propels you even further with less pedaling work required. The 500-watt motor, which is mounted to the rear wheel, is perfect for making light work of steep hills and long journeys. The LCD displays battery life, total distance traveled, and current speed. These electric bikes make thoughtful tech gifts for men who love the outdoors.
This LG 4K Ultra HD Projector is one of the greatest tech gifts for men who like to experience a thrilling home theatre in vivid clarity. This bright projector has a huge 150-inch image, with four times the resolution of full HD. The precise colors and peak brightness of high dynamic range content will look wonderfully lifelike. The projector is also LG Smart TV-enabled, to easily stream movies and TV shows from your favorite services, such as Netflix and Amazon Prime Video.
The Skydio 2 has the skills of an expert pilot. It uses AI to understand the world around it and predict into the future, to make intelligent decisions so it can fly autonomously. Skydio drones can fly themselves through the most demanding tasks or keep you safe from obstacles when you want to take control.
These drones make some of the highest tech gifts for men. Utilizing 45 megapixels of visual sensing from six 200-degree color cameras, Skydio 2 can see everything in every direction with unprecedented resolution and clarity.
Play golf anytime, anywhere! Challenge your friends online, all from the comfort of your own home, using the Phigolf Mobile and Home Golf Game Simulator. This is truly an immersive golf experience that connects the app to your TV and immerses you in realistic golf courses available in full HD. Join regular tournaments and compete with other golfers from around the world who have invested in these high tech gifts for men. This stimulator is wonderful for small spaces, and you can practice your swing with the swing trainer.
This smooth, self-balancing transporter and personal robot, LOOMO, is a mobile robot sidekick that goes where you go. The powerful motors and large-volume battery enables speeds of up to 11 mph, up to a distance of 22 miles on one charge. Eleven-inch anti-slip tires allow for smooth riding on uneven roads. With its advanced computer vision, LOOMO can follow you autonomously, shoot stabilized video, and more. And you can speak, explore, and interact with LOOMA via the LOOMO app.
This portable Chasing Gladius Mini Underwater Drone comes with a remote controller, which can precisely control the underwater drone to move, tilt up, down, lock the depth, speed up and adjust LED brightness. With the Chasing App, your phone can also remotely control the underwater drone like a gamepad. Exploring the ocean floor is as easy and fun as a game. The drone can capture UHD footage at 1080p or 4K resolution and 12 MP resolution for photos. It can dive 330 feet with a 100-meter tether.
Combined with the F3.0 lens and 2×1200 Lumens LED lights, you can enjoy the real-time video from the mysterious underwater world. Whether you're diving, fishing, taking underwater photography, or yachting, this mini drone is one of the best tech gifts for men who enjoy the water.
Oculus Quest 2 is an advanced, all-in-one virtual reality system. Every detail has been engineered to make virtual worlds adapt to your movements, letting you explore awe-inspiring games and experiences with unparalleled freedom. No PC or console is required. Get the most out of each moment with blazing-fast performance and next-generation graphics. Stay focused with a stunning display that features 50% more pixels than the original Quest.
Quest 2 also lets you bring your friends into the action. With live casting, you can share your VR experience with people around you. Meet up with friends in virtual worlds to battle in multiplayer competitions, or just spend some time together. With Oculus Quest 2, you are guaranteed one of the best tech gifts for men.
With a powerful 350W motor, the Segway Ninebot MAX can reach to 18.6 mph, and travel up to 40.4 miles with a max load of 220 lbs. This revolutionary Electric Scooter features a portable folding design, built in charger, LED display, bluetooth, cruise control, mechanical and electrical anti-lock braking system, which puts this in the category of very high quality tech gifts for men.
The front and rear wheel shock absorbers are equipped with self-healing, 10-inch pneumatic tires that provide comfort on rough surfaces or speed bumps. The Smart Battery Management System assures battery safety and extends the battery life.
This outrageous Tesla-inspired 1:10 scale Hot Wheels R/C Cybertruck has all the sleekness and versatility of the full-size vehicle. The radio controlled vehicle has off-road and rugged terrain capabilities. The Cybertruck features a chill or sport mode that goes up to 250 mph scale speed, with all-wheel drive and proportional steering to grip the tarmac and hug every curve. The "vault" cover opens to reveal interior details, true to its life-size inspiration.
Additional features include functioning headlights and taillights to maintain visibility, a telescopic tailgate that folds out into a loading ramp, removable plastic body to reveal the interior, and access the internal battery and drivetrain system. It also comes with a reusable cracked window vinyl sticker, just like from the original Cybertruck reveal! These make fantastic tech gifts for men.
The easy-to-assemble Ninebot S GoKart Kit lets you enjoy a range up to 13.7 miles and speed up to 10mph. The adjustable frame and steering wheel fits adults and kids. The maximum load is up to 220lbs. This portable Gokart has a hand brake and brake pedal that offers a double braking system, equipped with two layers of impact protection, effectively reducing the impact force, and providing high-strength protection for the scooter body.
Download the Segway app for a new rider tutorial, assembly instructions, fault reminder speed, and more. These are great tech gifts for men that can also be enjoyed with the kids!
These premium Sony Headphones have an ergonomic, folding design for maximum comfort. The outstanding headphones capture pure sound with the 2.76″ HD driver. The newly developed diaphragm with magnesium dome and liquid crystal polymer edge enables up to 120-kHz playback in high-resolution audio. These tech gifts for men result is unparalleled sound purity and precision.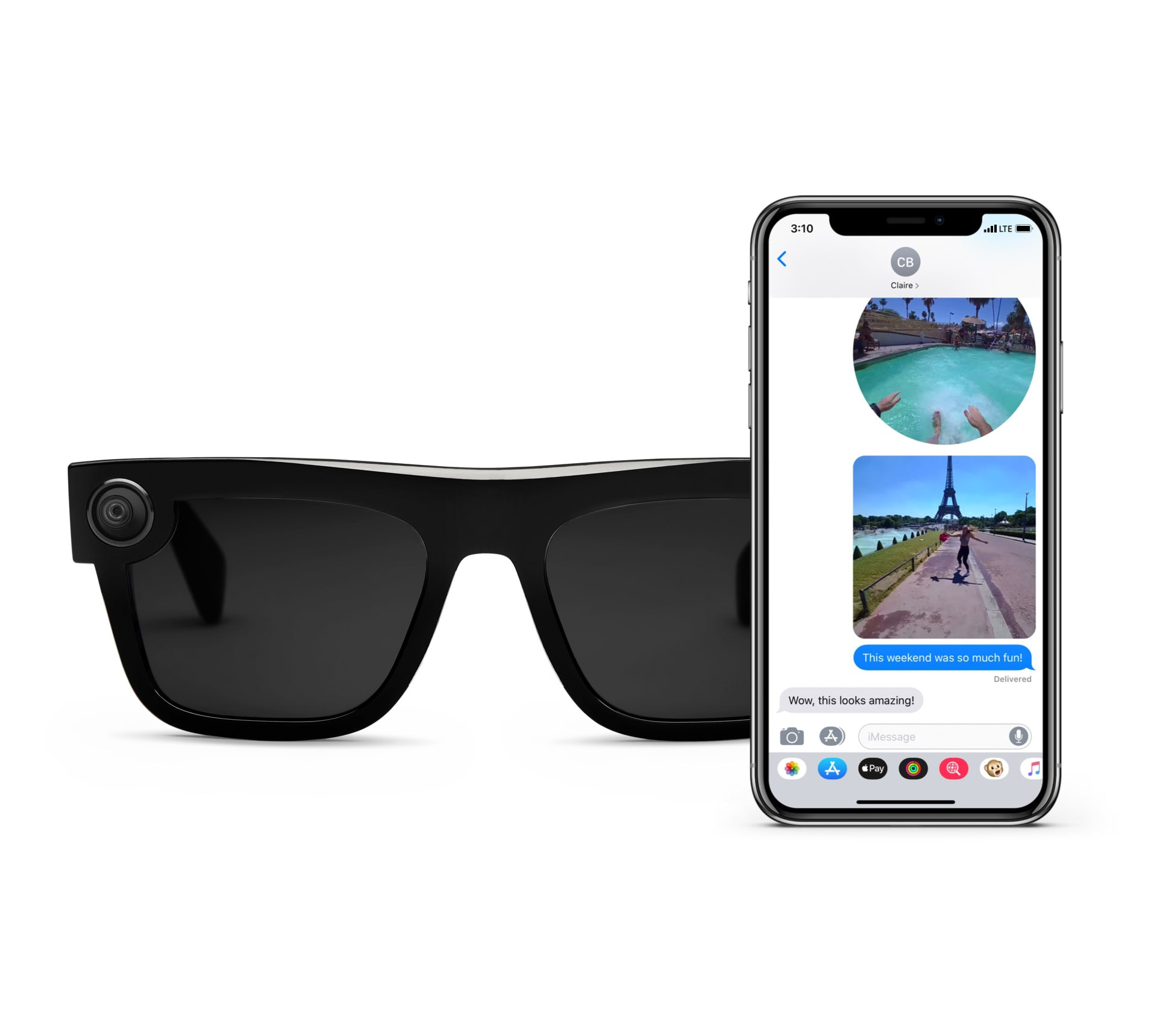 These water-resistant Spectacles wirelessly sync with Snapchat, where you can export your favorite moments and share them with your world. Scan with Snapchat to see how you'll look in the pool and beach. Shoot HD photos and videos straight to your mobile device. Capture your perspective, hands-free, with these tech gifts for men.
In our increasingly electronic world, it seems like we've drifted a bit from the speediness and convenience of hand-written notes, drawings, and more. But you can get a pretty solid digital alternative with the HP pen, which lets you scrawl at your leisure on your tablet, smartphone, or whatever other touchscreen devices you use. With precision akin to pen-on-paper, it's almost like the real thing.
This premium, high-quality True 4K ULTRA HD projector has four times the pixels of 1080p HDTV and a higher resolution. This projector features a long lamp life, vertical lens shift, keystone correction, 3000 lumens to make it ultra-bright, and flexible installation that enables you to mount it onto the ceiling or place it on a table.
Dynamic Black technology provides more depth to the image by smoothing lamp output to create bright scenes that appear clear and dark scenes that remain detailed. These are must-have tech gifts for men who love razor-sharp pictures for the ultimate 4K home theater experience.
This portable Projector Screen with Stand is a 100-inch screen with a 160° wide viewing angle. This offers sharp and high-resolution images and supports both front and rear projection. The convenient and lightweight projection screen is made of high-quality polyester and spandex material and takes about five minutes to set up without any complicated tools. This durable and stable projection screen can be used both indoors and outdoors for camping, a backyard movie, home theatre, a large commercial activity center, and mini drive-in theatres.
This Otryad Wifi and Bluetooth Smart Mirror with 21.5-inch touchscreen, support ten points multi-touch. This smart mirror can display time, date, and weather forecast and gives you a suitable suggestion for dressing as well. You can also access the online headline news, or traffic reports before you leave.
This multimedia mirror supports three different light colors such as white, warm white, and yellow. The brightness can be adjusted through the touch screen setup. Install a wide variety of music, video, or sports apps, and the built-in speakers allow you to listen to your favorite playlists or watch movies. These are great tech gifts for men who are bathroom singers.
These Digital Night Vision Binoculars have a large, four-inch screen with outstanding optical clarity and time-lapse function. These high-performance water-resistant binoculars even record HD images and 720p video with sound. These day or night use binoculars feature five times digital zoom, 40mm objective aperture, wide field of view, and built-in infrared LED illuminator for up to 1300ft/400m viewing distance in full darkness. The removable and adjustable wrist strap and rough surface make it easy to hold and keep your grip.
This Razer Gaming Mouse has eight programmable buttons that allow for button remapping and assignment of complex macro functions. This wireless gaming mouse has a sensor that auto calibrates across the mouse mat and reduces cursor drift from lift-off and landing, for industry-leading precision. It's three times faster than traditional mechanical switches. The New Razer optical mouse switches use light beam-based actuation, registering button presses at the speed of light. These are perfect tech gifts for men who enjoy gaming.
The Dreamer NX 3D Printer is suitable for industrial design, tool design, architecture design, and mechanical designers. The patented nozzle structure ensures the wire is more even and smooth, which all improve the surface quality of the model. The heating bed is fast and stable, with a good molding effect, never deformed. The high-temperature resistance, abrasion resistance, fast installation, and super long service life all make these devices great tech gifts for men.
These water-resistant Apple Watch Series 6 devices are the ultimate tech gifts for men. This is a new version in Apple's Watch Series that you can use with world-class workouts by top trainers. The new Apple Watch is equipped with sensors that can track your workout, providing heart rate, ECG, calorie count, and blood oxygenation data. The Apple Fitness+ subscription makes it easy for everyone to get the best workout on iPhone, iPad, and Apple TV and couples seamlessly with the Apple Watch.
This luxury Hasselblad DSLR 100MP camera is a photographer's dream come true. It features excellent optical quality, digital medium format, integrated digital camera, and wide-angle.
---
These 25 tech gifts for men are sure to bring a smile to that special someone in your life. These must-have devices are of high quality and unique enough to surprise the man who loves high tech gadgets. You will have the best gift of them all if you choose an item from the gift guide above. Happy high tech shopping!
WANT TO READ MORE?
Check out this article on The Best High-End, Expensive Gifts For Men.
💖 NEWSLETTER: DAILY READS IN YOUR INBOX 💖
Sign up to receive our picks for the best things to do, see and buy so you can relax and focus on more important tasks! Let us help you be the best version of yourself you can be!
GET MORE FROM DAILY MOM, PARENTS PORTAL

Newsletter: Sign up for updates
Facebook: @BestProductsClubOfficial
Instagram:@BestProductsClub
📌 LOVE IT? PIN IT!📌